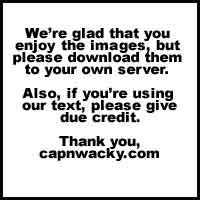 Oh, you'd better get down on your knees and pray, all right. You're supposed to be in bed! Santa doesn't like little boys sneaking around while he's working.

And he's still got that stick.

But look at Santa's eyes. He sees the chid's fear and wonders, "What have I become?"